BA
BI
GO
on this future historic day for the union of the future of chinese and americas youth sustaining humanity..
i see this as a huge opportunity to build on being since 1881 the epicentre of advances in social justice in usa and in summers relaunch of thurgood marshall museum of social justice history; its fortunate too that baltmore's future also links in to:
1 east coast supercity futures with japan pm abe proposing the new train taking 2 hours between boston and dc and 1 hour to ny starts with the 15 minute journey dc to baltimore
2 john hopkins leading the debate of whether health care will ever be 10 times more accessible/affordable
3 being one of ted leonsis hub (with steve case) and sportstars model for 5 supercities around the world where 25 million+ family members thrive around each other-= under armor batimore's leading corporate is interested in sports give back to; when dc was pitching for olypics I wonder if there were any community movements concerned with that- right now link them with japan and ali baba's olympics 2020 in tokyo- tokyo university students are a great epicentre of consciuous everything especially health as i found out attending their 2015 consciousness challenge months before atending dianne's windsor castle consciousness roundtable and vatican university's annual youth celebration of consciois community builders
4 being the deepest superport in the world's largest fresh watershed can make baltimore one of the top 10 green projects that jack ma and branson are interested in empowering youth to study ( a diversity laboratory for climate solutions if you like) -
right now the world bank is launching a 5 dollar mooc certificate of climate knowhow- do we have anyone interested in chesapeake bay who we can swarm into the discussions so that for the first time in its history the world bank includes black american youth in development- that could set an example for futurising the UN too! and soros open society movement which doesnt yet seem to know of west baltimore
By linking in first black and girls social justice in usa - you live the number 1 systems empowerment challenge in the world of sustainable cities, communities- how these are being design around girls (interestingly unhabitat in its role of guardianship over goal 11 sustainable communities/cities has recently recognised its biggest missing source of data is how girls ranks safety quality of cities)
I hope kiehl doesnt mind me saying he's very interested in the maths of value systems and a great friend of don beck who help mandela with his transformation - beck is also a good friend of john mackey- one of the central inspirations of king consciousness and who has recently headhunted the youth at the epicentre of 2000 student unions of liberty- understanding which if these student unions values franciscan way is crucial for china's wish to bridge the values it desidned into g20 with those followers of pope francis can now help youth movements design in when the world assembles summer 2018 around argentina g20 ; just in case something gies horribly wrong between trump and jinping - we need the justice authpority of rome as a future beacon of light
- as well as the number 1 liberty challenge since 1776 in these united states; as places linkin from around the world we can map who most needed social justice in that place (so represent worldwide diversity
regarding black justice- i strongly recommend al needs to choose who really does live up to thurgood marshall most deeply; in following muhammad yunius attempts to improve black youth opportunities -something he was first invited to do after attending one of atlanta's 50th celebrations of king- i got very confused over the ;politics of who's black who -ditto in youth debriefing us on the premier of michael moores make ameriuca socially great again i got very confused with whos balck youth entrepreneurial empowerment who
when it comes to girls social justice worldwide there are reasons why sir fazle abed is the most transparent choice we could make but yes i am biassed (equally jim mkim's cultiural expertsie would make it fascinating to know of his checklist even if he shared it privately with al)
back on black justice i would really love to know what al's team thinks of -he might be optimal west coast bridge but as I say first choice of any supreme justice council are critical because they controibute to the valiue sytsem dna of eevrything that links in out of baltimore at these times when americans as citizens need to keep renewing the hope for transparency of a peoples moral epicentre (something their media is currently designed to destroy)- also on the west coast howard rheingold is one of those who does most in reclaiming our learning - an mit intiative which media lab's joi ito plays more than a passing role in
john a. powell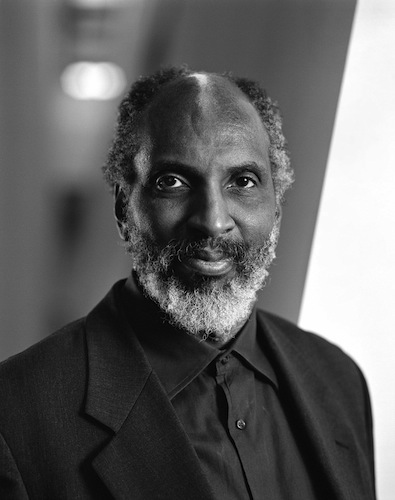 Director, Haas Institute for a Fair and Inclusive Society (HIFIS), University of California at Berkeley
john a. powell is an internationally recognized expert in the areas of civil rights and civil liberties and a wide range of issues including race, structural racism, ethnicity, housing, poverty, and democracy.
In addition to being a Professor of Law and Professor of African American Studies and Ethnic Studies, Professor powell holds the Robert D. Haas Chancellor's Chair in Equity and Inclusion. He is also the Executive Director of the
Haas Institute for a Fair and Inclusive Society
, which supports research to generate specific prescriptions for changes in policy and practice that address disparities related to race, ethnicity, gender, sexual orientation, disability, and socioeconomics in California and nationwide. He was recently the Executive Director of the Kirwan Institute for the Study of Race and Ethnicity at The Ohio State University and held the Gregory H. Williams Chair in Civil Rights & Civil Liberties at the Moritz College of Law.
Professor powell has written extensively on a number of issues including structural racism, racial justice and regionalism, concentrated poverty and urban sprawl, opportunity based housing, voting rights, affirmative action in the United States, South Africa and Brazil, racial and ethnic identity, spirituality and social justice, and the needs of citizens in a democratic society.
Previously, Professor powell founded and directed the Institute on Race and Poverty at the University of Minnesota. He also served as Director of Legal Services in Miami, Florida and was National Legal Director of the American Civil Liberties Union where he was instrumental in developing educational adequacy theory.
Professor powell has worked and lived in Africa, where he was a consultant to the governments of Mozambique and South Africa. He has also lived and worked in India and done work in South America and Europe. He is one of the co-founders of the Poverty & Race Research Action Council and serves on the board of several national organizations. Professor powell has taught at numerous law schools including Harvard and Columbia University. He is the author of several books, including his most recent work, Racing to Justice: Transforming our Concepts of Self and Other to Build an Inclusive Society.